I start tinting the windows on my new Porsche tonight, start looking into how things work and more stuff I might be able to clean later aaaaaannnnndddd the door explodes.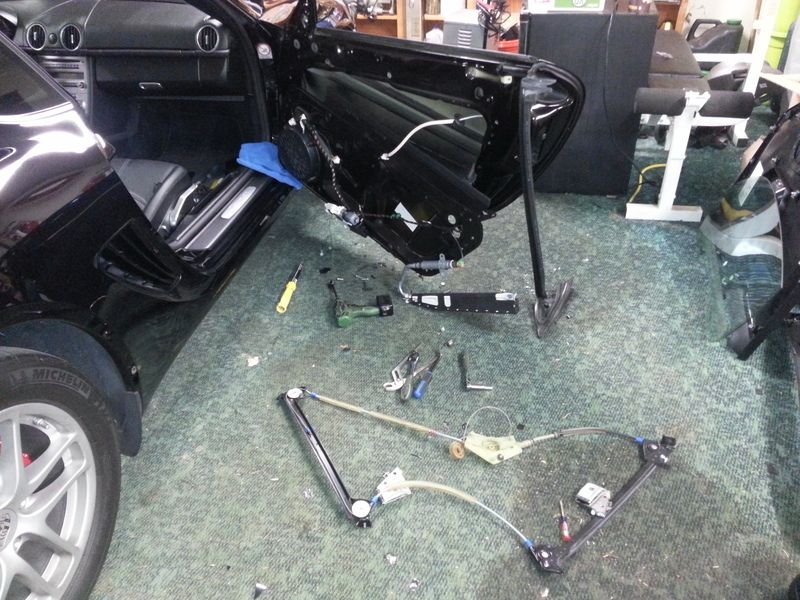 New window regulator already on order. Hopefully it gets here before I forget how it all goes together.
Should have went to the shop and worked on the mustang.
JIM